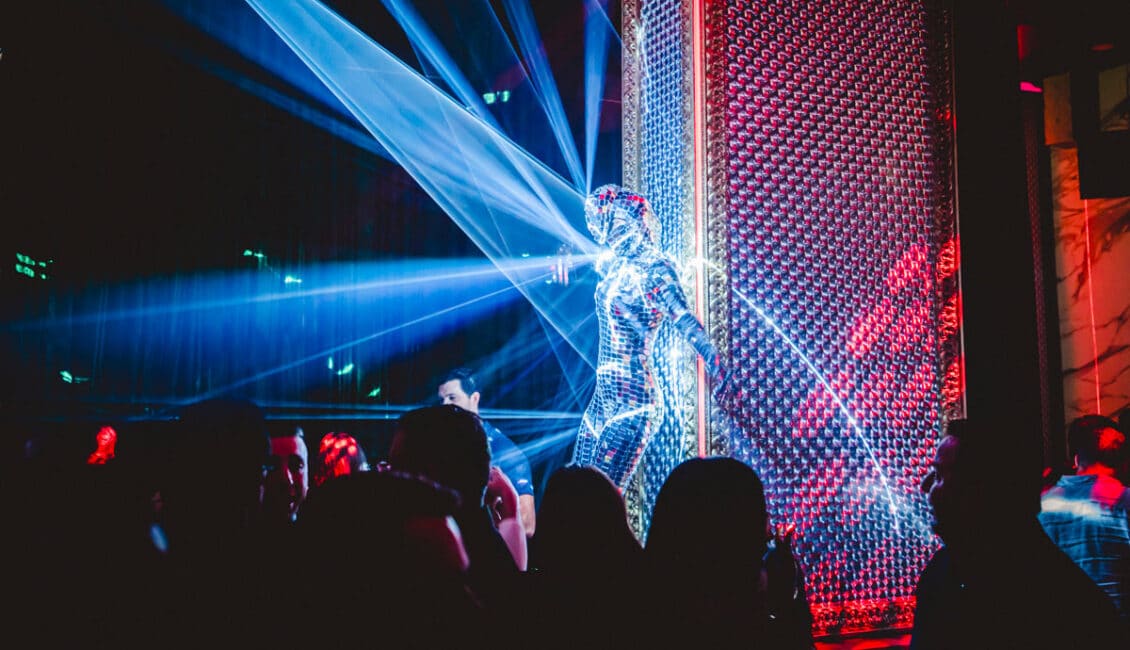 Miami is well-known for its nightlife. If you're looking to party, a Miami trip is a great idea! And now, there are even more Miami clubs to enjoy a night out on the town. The new Brickell clubs are welcoming all lovers of late nights! Whether you're a VIP or just an average Joe, these clubs have something for everyone. So put on your best party clothes and get ready to dance the night away!
The Corner Club
Working Hours: Fridays and Saturdays from 11:00 p.m.
The Corner Club Brickell looks like your typical neighborhood bar from the outside. And, in a way, it is. It's the kind of place where locals come to relax after a long day at work and catch up with friends over a cold beer. But The Corner Club is also so much more than that. It's where people from all walks of life come together to celebrate their shared love of music, dance, and art. The walls are lined with paintings by local artists, and live music often plays in the background. There's even a weekly open mic night, allowing aspiring musicians to showcase their talents. Whether looking for a laid-back spot to grab a drink or an energetic place to dance the night away, The Corner Club Brickell is the perfect place for you.
The Corner Club Menu:
Champagne, Rose, Tequila, Gin, Cognac, Vodka, Scotch & Rum

Wet Miami
Working Hours: Sunday – Tuesday | 5PM – 12AM & Wednesday – Saturday | 5PM – 2AM
Situated in the heart of Miami's Brickell neighborhood, WET is a steak and seafood restaurant with globally influenced cuisine. The menu features contemporary renditions from classic preparations alongside an alluring bar for those who want to indulge their taste buds without leaving this underwater kingdom curated by Poseidon, which also offers 230 fine dining seats! WET is open for dinner and late-night drinks, with a special late-night menu available on Fridays and Saturdays.
Wet Miami Menu
Get You in the Mood Rolled Farm Salads, House Made Pastas, Small Plates, Poseidon's Luxury Wagyu Selection, Wet Signatures, Accompaniments & Desserts
Puttshack Miami
Working Hours:
Sunday-Wednesday: 11AM-12AM & Thursday-Saturday: 11AM-1AM
Step inside Puttshack, and you'll feel like you've been transported to a futuristic world where bowling and mini golf collide. Located in the heart of Brickell, this cutting-edge entertainment venue is perfect for a night out with friends or a date night with that special someone. Play and compete in one of the many virtual reality games, test your skills on the mini golf course, or relax with a drink and watch the action unfold around you. No matter what you're looking for, Puttshack Miami has something for everyone.
Mini Golf Pricing:
Adults (21+) $18.00
Young Adults (13-20) $18.00
Juniors (12 & under) $10.00
Puttshack Miami Menu
Crafted cocktails, Wood-fired Thai octopus, Fried Chicken, Flatbreads, Sandwiches, Salad & a Spring roll dish
November 29, 2022
0 Comment